Experienced Flatbed Steel Haulers - Metal Haulers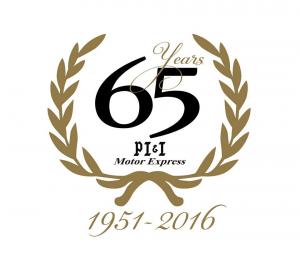 Apply to P. I. & I. MOTOR EXPRESS, INC.
Take the next step in your trucking career today! Complete our safe, secure, and fast application process and apply to P. I. & I. MOTOR EXPRESS, INC.! Once you've completed your driver profile you can apply to additional truck driving jobs with a single click!
Apply Now!
Sign In to Apply
About This Job at P. I. & I. MOTOR EXPRESS, INC.
6 months of Steel Coil Hauling in the last 12 months of driving is REQUIRED.
Local, Regional and OTR positions available (Some positions are not available in all areas)
Weekend home time begins when last load is completed for the week.
Drivers average home time beginning on Fridays between 1pm and 7 pm.
Drivers leave for the week after reset beginning Sundays between 1pm and 7pm.
Percentage pay is based on experience
1-3 years Steel Hauling - 25%
3-5 years 26-27%
5 years + 28%
Pay is weekly based on percentage (Weight X Rate X Percent)
Average weekly pay is $1000-$1500 gross per week.
The ability to make more depends on work ethic, work efficiency, common sense, and individual capability
100% Fully paid medical, dental, and vision health care coverage for the driver – Paid by the company – Coverage for Spouse or child/children coverage begins at $40 per week.
Vacation time begins after 1 year and is paid on the average weekly wage of the previous 12 months.
401K is matched up to 7% of the salary after 6 months – Dollar for Dollar. This is free money!
7 paid holidays at $110.00
Bereavement pay $110 per day – 3 days for Mother, father, In Laws, Spouse, Children, Siblings, Step parent or Child. 1 day Grandparents

Weekly minimum pay guarantee $850 per week
Requirements for Guarantee
Driver is available to work Mon-Sat or, whenever they are legally permitted.
Driver does not turn down any loads during the week.
Driver does not use any Call-Offs during the week.
Driver is on time to their assigned Monday delivery, with 7-hours of available log time.
Driver does not have any chargeable accidents or cargo claims during the week.
Driver does not have any tickets or roadside violations including log violations- during the week that may have been reasonably preventable with a pre-trip inspection.
Driver must turn in all paperwork, bills, and logs

EFS Fuel Card for fuel, truck and trailer washes, and fluids.
EZ Pass for Tolls
All maintenance provided by the company – Weekly check lane required.

Assigned units - 2010-2020 model trucks, Kenworth, Freight liner, and International.
Everything 2016 and newer is automatic transmission.
Trucks are governed at 67 mph.
Parking policy – If driver lives more than 60 miles from the assigned home terminal, driver may be able to park off site with required documentation.
Click to Apply
Equipment Experience Accepted
Expediting Experience Required?
No, we do not require that applicants have expediting experience.
Benefits
| | |
| --- | --- |
| Medical plan: | Yes |
| Dental plan: | Yes |
| Vision plan: | Yes |
| Retirement plan: | Yes |
| Profit sharing: | No |
| Stock purchase: | No |
Bonuses
| | |
| --- | --- |
| Bonuses for extra pickups & dropoffs: | No |
| Hiring bonuses: | No |
| Annual bonuses: | No |
| Mileage bonuses: | No |
| Safety bonuses: | Yes |
| Per diem: | Yes |
Click to Apply
Hiring Area By State
A
B
C
D
E
F
G
H
I
J
K
L
M
N
O
P
Q
R
S
T
U
V
W
X
Y
Z
a
b
c
d
e
f
g
h
i
j
k
l
m
n
o
p
q
r
s
t
u
v
w
x
y
Pennsylvania
West Virginia
Click to Apply
Driver Requirements
| | |
| --- | --- |
| Min. driver age: | 21 |
| Min. driving experience: | Less than 1 year |
DMV Record
| | |
| --- | --- |
| Hire a driver who has had their license suspended or revoked: | Yes |
| Hire a driver with a DWI or DUI: | Yes |
General Program Offerings
| | |
| --- | --- |
| Paid orientation: | Yes |
| Spouse rider program: | No |
| Child rider program: | No |
| Pets: | No |
Pay Information for Company Drivers
| | |
| --- | --- |
| Pay for layovers: | No |
| Pay for breakdowns: | Yes |
| Pay for loading and unloading: | No |
| Pay for tarp: | No |
Click to Apply