Top 25% avg $91k on Home Weekly, Cheyenne Walmart Dedicated Fleet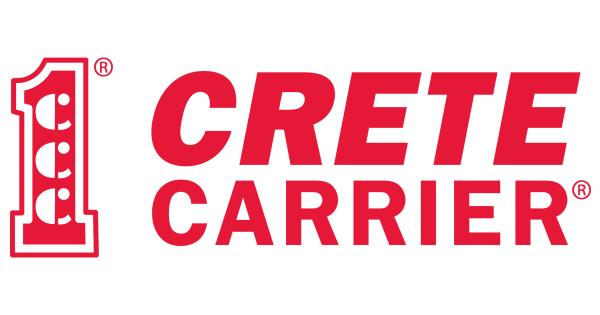 | | |
| --- | --- |
| Company: | Crete Carrier Corporation |
| Phone number: | (844) 339-4946 |
| Driver type: | Company Driver |
| Equipment type: | Dry Van |
| Job type: | ... |
| Miles per week / month: | ... |
| Compensation: | ... |
| Bonus: | ... |
| Home time: | ... |
Apply to Crete Carrier Corporation
Take the next step in your trucking career today! Complete our safe, secure, and fast application process and apply to Crete Carrier Corporation! Once you've completed your driver profile you can apply to additional truck driving jobs with a single click!
Required fields have been highlighted.
Sign In to Apply
About This Job at Crete Carrier Corporation
Crete Carrier is hiring professional truck drivers to join their Walmart Dedicated
fleet in Cheyenne, WY. Drivers on this fleet can expect no-touch freight and weekly
home time. Apply today!

Fleet Information
● Annual Pay: The top 25% of drivers on this fleet average $91,000 per year
● Weekly Miles: Drivers on this fleet average 2400 miles per week
● Days on the road: 6
● Home Time: 1 day off for every 6 out
● Primary Operating Area: Wyoming, Colorado, New Mexico, Utah, & Montana
● Fleet Type: Dedicated
● Job Type: Dry van & temp controlled

Fleet Pay Scale
Mileage Band Mileage Pay Minimum including
short haul pay
Short haul pay
0-50 $0.85 $25.85 $25.00
51-100 $0.77 $67.50 $15.00
101-200 $0.68 $92.00
201 – 300 $0.67 $136.00
301+ $0.57 $201.00

Benefits of Joining Crete Carrier
● Increased cruise speed
● Paid orientation
● Top pay certified carrier
● Full benefits
o Health from BCBS, Dental, Vision, Life, and 401K
● Profit sharing opportunities
o Contributed $12 million towards employee profit sharing in 2019!
● No-cost rider policy
● Industry leading CSA scores
● Average equipment age of 2 years
● Dedicated dispatch 24/7

Qualifications
● Minimum 22 years old
● Stable and verifiable work history
● Acceptable driving record
● Valid Class A CDL
● Minimum of 4 months tractor trailer experience*
● No alcohol-related offenses or positive drug screens in the past five years
* Some area restrictions apply

About Crete Carrier

For over 50 years, Crete Carrier has grown to one of the nations largest, privately
held trucking companies. Along with sister company, Shaffer Trucking, and
wholly-owned subsidiary, Hunt Transportation, Crete Carrier Corporation operates
as a truckload and flatbed carrier for virtually any commodity. Drivers typically stay
with us three times longer than the competition
Click to Apply
Equipment Experience Accepted
Household Goods
Refrigerated
Car Hauler
Step-deck
Oversized
Intermodal
Required Endorsements
None specified
Expediting Experience Required?
No, we do not require that applicants have expediting experience.
Benefits
| | |
| --- | --- |
| Medical plan: | Yes |
| Dental plan: | Yes |
| Vision plan: | Yes |
| Retirement plan: | Yes |
| Profit sharing: | Yes |
| Stock purchase: | No |
Bonuses
| | |
| --- | --- |
| Bonuses for extra pickups & dropoffs: | Yes |
| Hiring bonuses: | No |
| Annual bonuses: | No |
| Mileage bonuses: | Yes |
| Safety bonuses: | No |
| Per diem: | Yes |
Click to Apply
Hiring Area By State
A
B
C
D
E
F
G
H
I
J
K
L
M
N
O
P
Q
R
S
T
U
V
W
X
Y
Z
a
b
c
d
e
f
g
h
i
j
k
l
m
n
o
p
q
r
s
t
u
v
w
x
y
Click to Apply
Driver Requirements
| | |
| --- | --- |
| Min. driver age: | 22 |
| Min. driving experience: | 6 months |
DMV Record
| | |
| --- | --- |
| Hire a driver who has had their license suspended or revoked: | No |
| Hire a driver with a DWI or DUI: | No |
General Program Offerings
| | |
| --- | --- |
| Paid orientation: | Yes |
| Spouse rider program: | Yes |
| Child rider program: | Yes |
| Pets: | Yes |
Pay Information for Company Drivers
| | |
| --- | --- |
| Pay for layovers: | Yes |
| Pay for breakdowns: | Yes |
| Pay for loading and unloading: | Yes |
| Pay for tarp: | No |
Click to Apply