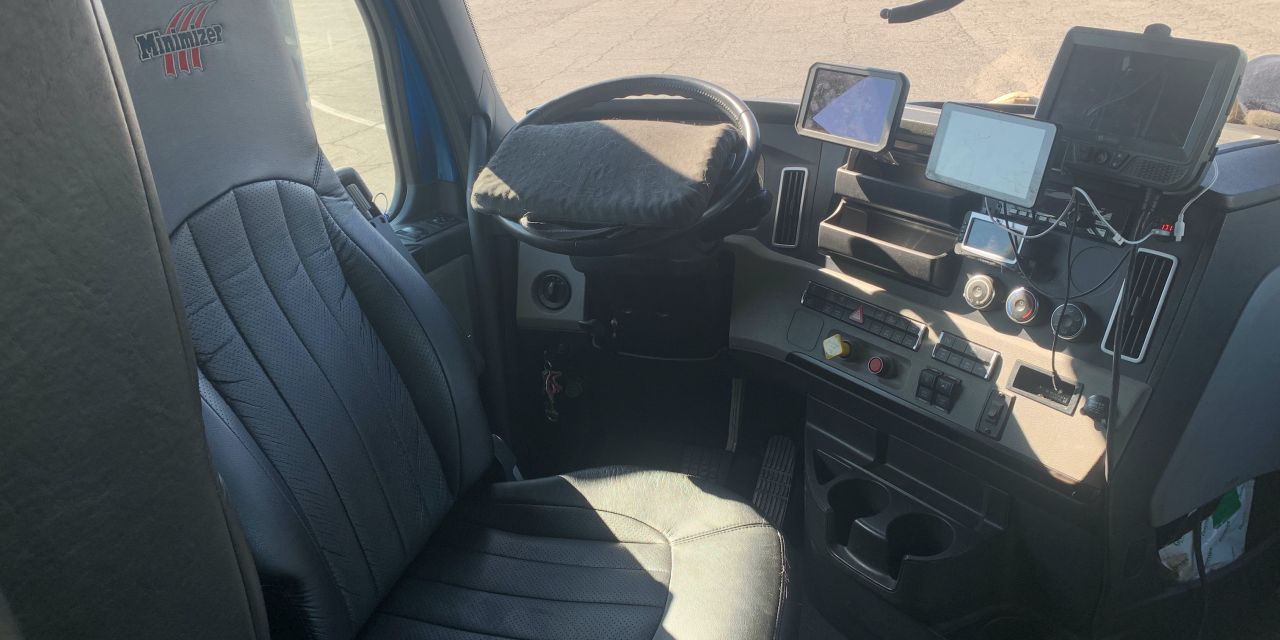 Asleep at the wheel
The last place you want your mind or body to think is a good place to take a nap is behind the steering wheel of your truck.
As team drivers, we spend a lot of time in the truck's cab with the curtains closed-usually early morning or in the evening. On certain types of loads, someone will be in the cab of the truck continually until the freight box is empty. No matter the reason for sitting in the cab of the truck with the driver's seat facing forward it is not a resting area.
Our body and brain can never think it is alright to nod off while sitting behind the wheel. Thinking about the devastating consequences of nodding off while driving should be enough to keep any of us awake when sitting in the front seat. If while driving we get that tired it is time to stop for a power nap as no load is worth wrecking the truck or killing yourself or someone else.
There are also risks to our health from sitting too long and not moving enough while driving. Sleeping in the front seat adds to the risk of getting deep-vein thrombosis or a blood clot in a limb. We sit for hours in the front seat behind the wheel why would we want to sleep sitting there?
Some of the cabs have swivel front seats that change the feeling of sitting behind the wheel of the truck. These seats act more like a recliner and are very comfortable to relax in, watch a movie, work on a laptop, or even work on sewing projects. One of the first things we spec on our truck is to have swivel front seats.
When the driver's seat is swiveled we can prop our legs up for a more comfortable position. Those that have a swivel TV can watch TV while the front seat is swiveled. For us, we can use the dash to prop up an Ipad to watch a movie while working on other projects. We added a trash container with a flat lid that can be used as an end table to set a drink on. Having the swivel front seats lets us use the cab of the truck as part of our living space.
When the front seat is swiveled it acts as a recliner and when the seat is turned to face the steering wheel it becomes a work seat. Over the years our mind and body will immediately adjust to the position we see the seat in. It is either positioned for work or for relaxation.
Bob & Linda Caffee
TeamCaffee
Saint Louis MO
Expediters since January 2005
[email protected]

Expediting isn't just trucking, it's a lifestyle;
Expediting isn't just a lifestyle, it's an adventure;
Expediting isn't just an adventure, it's a job;
Expediting isn't just a job, it's a business.