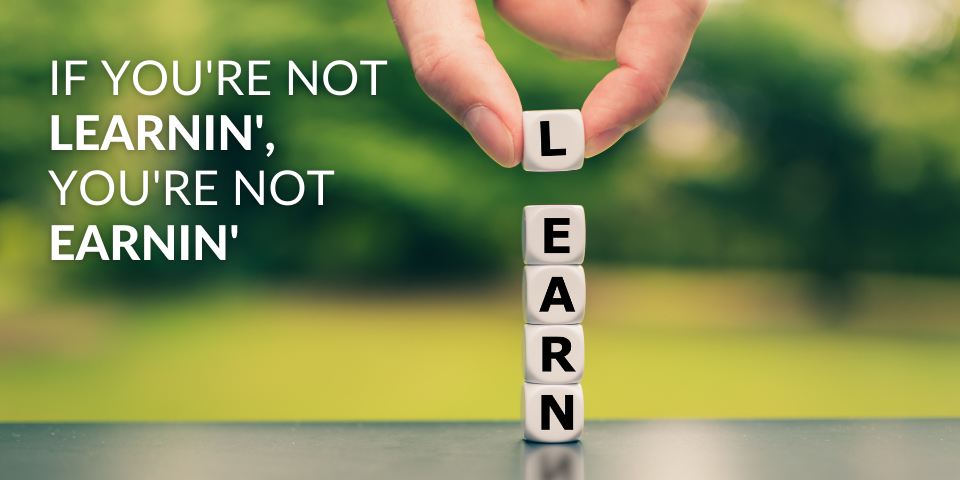 If You're Not Learnin'. You're Not Earnin'
With the 2022 Expedite Expo only weeks away, it's high time to discuss some of the more intricate and educational goings on that will be taking place in Fort Wayne, Indiana on July 15th and 16th. Every year, major players in the expedite game come to the Expo to share their knowledge and help educate the newbies and grizzled vets in the ways of hot shot trucking.
This year will be no different. Check out the list of speakers, contributors and round-table guests who will be joining the mix of all things expedite and trucking at this year's Expo.
Friday's Lineup
Friday, July 15th, is the first full day of the Expedite Expo and it starts with some great tidbits on becoming a Sprinter van owner operator. Sprint Your Way into the Biz when you join Donna and Robert Chambers in the Appleseed Room A from 8:30-9:30am for a panel discussion on load management, when to accept a load and knowing your operating costs. They'll also touch on what loads are considered good cargo van loads and help determine if the "van life" is right for you.
At the same time, in the Appleseed Room B, you'll find Carol and Joe Shelton of R2R Trucking. They'll be discussing How to be a Successful Fleet Owner, including tips on managing your drivers and what costs and expenses can be anticipated. You'll want to hear what these successful fleet owners have to offer.
From 9:45-10:45am, in the Appleseed Room A, it's time to Ask the Experts. Panther has been a player in the expedite sandbox for quite some time now, and you'll have the opportunity to hear from some of their most successful drivers. Join Mel Cheshire, Vince Lougue, and Eric & Kayla Bidner as they'll share their experiences and answer your questions about expedite driving and what there is to know.
While over in the Appleseed Room B, you'll have the opportunity to hear from the tax professionals of Trucker Tax Service. Join CEO and Founder Jim O'Donnell, along with VP of Finance Jim Yergens, as they'll ask Are You Managing Your OTR Trucking Business Properly? You'll learn how to tackle proper tax planning and management from the perspective of being a 1099 independent contractor.
From 11am-Noon, the Appleseed Rooms will open up to Kelsea Eckert, Law Offices of Eckert & Associates, P.A. and Jeremy Kincaid of the Kincaid Insurance Group, to discuss How to Keep Insurance Costs Down and Best Protect Your Business. All this knowledge and information is setting up what's to come from Saturday's panels and workshops.
Saturday's Rundown
Day two of the 2022 Expedite Expo kicks off with a panel discussion in the Appleseed Room A, from 8:30-9:15am, that will highlight Women Driving Ownership. Join Jackie Rocha of Millennial Trucking, Donna Sleasman from DGT, and Kristy Perry of Perry Dice Express as they'll host an All-Woman Panel Q&A session for anyone with questions about driving, ownership and anything else trucking related.
While over in the Appleseed Room B, Allen Paxton of Xpedited Services, and Del Beal of Beal Express will address What You Need to Know About Expediting in a Van. Come and learn from these drivers who've been in the expedite industry for over 24 years. Learn more about proper time and sleep management, freight lanes, and tricks and tips on pay, insurance, and taxes.
From 9:30-10:15am, in the Appleseed Room A, hear from John Lalonde of Buckeye Western Star as he'll give you the Straight Talk on Buying a Truck. John will discuss budgetary concerns, financing options and how to find the specific truck that will best suit your expedite needs.
Next door, in the Appleseed Room B, learn from Sandy Goche and Stephen Halsted. This team will speak on How to Become a Successful Owner Operator in a Straight Truck. Find out if you're ready to take the plunge into owner operatorship when you hear from folks who are living their dream of being their own boss.
Finally, stick around for the State of the Trucking Industry round table discussion panel. Join John Elliott of Load One, Ellen Voie of Women in Trucking, and Marilyn Surber from Tenstreet as they'll discuss all that faces the expedite industry as time marches forward. Whether you're an owner operator, fleet owner, or driver, this panel will delve deep into the best ways to prepare for your trucking future and how to navigate the challenges that inevitably lie ahead.
If you haven't already done so, it's time to register to attend the 2022 Expedite Expo. Don't miss out on your opportunity to capitalize on all that's being presented for your benefit.
See you at the Expo!