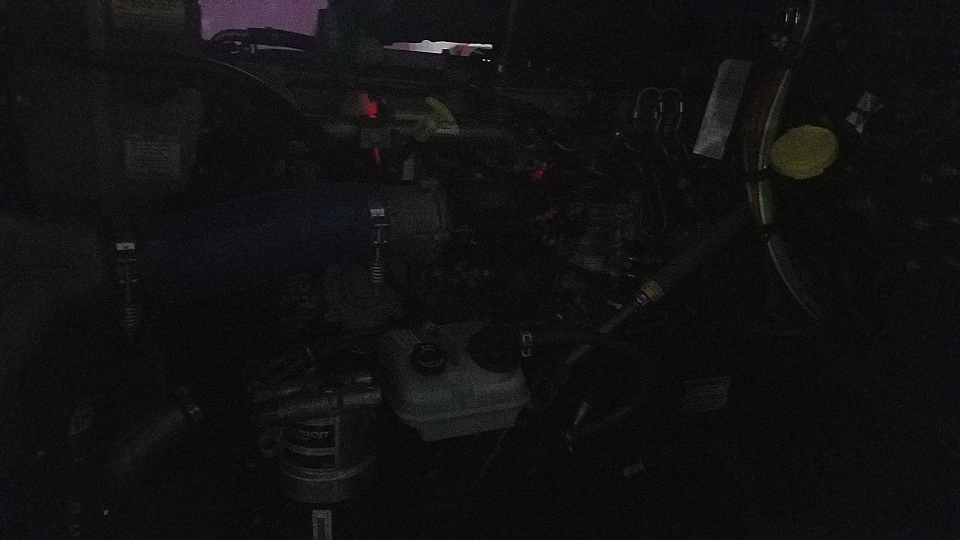 Let There Be Light
In a previous blog, Finding A Needle In A Haystack, I showed you how easy it was to install 12V LED light strips in my toolboxes. After using them for a while and seeing the benefit of the lights, I decided to add another LED light strip to another dark area that was very much in need of lighting.
Cars and pickup trucks have had these lights for as long as I can remember. Why they never found their way to the Class 8 trucks is beyond me. Well, I'm sure other drivers have added lights to this area before, but they are not commonplace, and given the amount of time professional drivers spend doing pre-trip, mid-trip and post-trip inspections, it is a wonder that this area has not been given some illumination from the manufacturers.
Why is it so dark under our hoods? Even after all these years, still no lighting from the factory.
Well, my truck now has great lighting under the hood. I can check fluids @ 0200 without a flashlight. I could probably even change a belt in the middle of the night, just with the under hood lighting.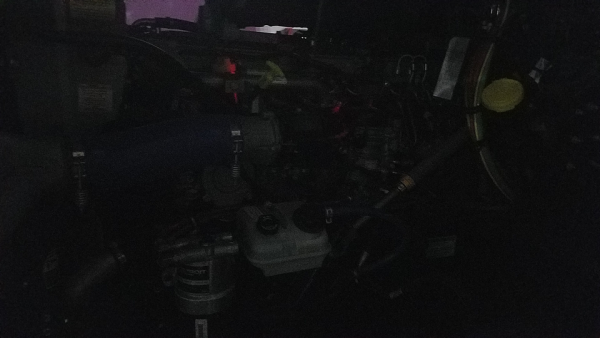 BEFORE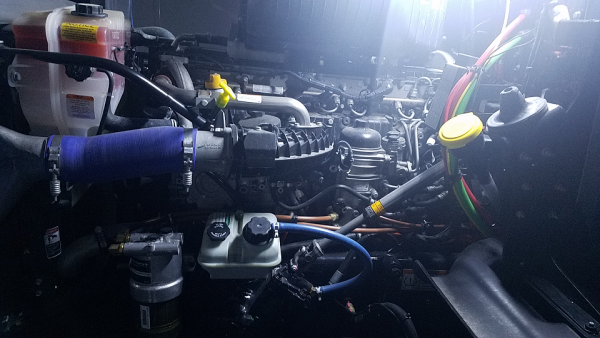 AFTER

All this light is from one 12V LED strip. The difference is night and day. Lighting on a truck can be decorative, I prefer to use it for safety and usability.
See you down the road,
Greg