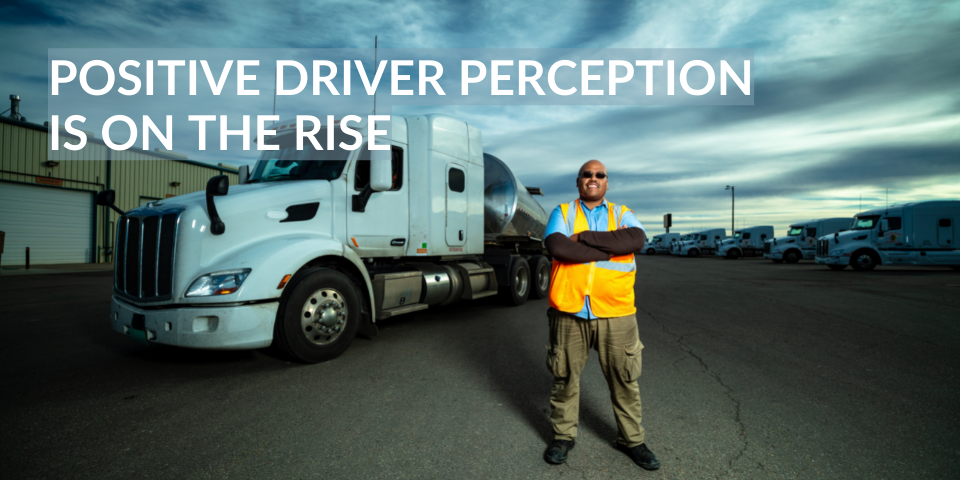 Positive Driver Perception Is On the Rise
The general public is starting to take notice in the profession and career path of the trucking professional. The most noticeable support for truckers came during the height of the pandemic, when citizens began to realize just how important a role the transportation industry plays in our day-to-day lives. And that support has continued to show overall growth, with the potential to only continue.
Truck Driver Support and Yearly Growth
Over the last three years, the public's perception of truck driving professionals has shown an overwhelmingly positive increase. Bearing potential good news in the ever-widening chasm that is the notorious narrative of a nationwide driver shortage.
87% of respondents to a recent survey stated that they hold a favorable impression of the trucking industry. That's an impression that's risen up from 67% in 2019.
A new survey by Trucking Moves America Forward (TMAF), the industry-wide education and image movement, recently announced the results of its latest national survey. The research was commissioned by TMAF in September to measure the impact of the awareness and education campaign among American motorists since their last survey was conducted in 2019.
The following are several key findings uncovered by the recent polling efforts:
97% of Americans believe the trucking industry plays a "very important" role in the country's economy
96% of Americans stated truck drivers are essential to keeping the country's economy moving
87% of voters possess a favorable impression of the trucking industry, which is up from 67% in 2019
85% consider truck drivers to be professionals
78% believe truck drivers have higher standards for safety than other drivers
72% rate the industry's safety record as "excellent" or "good," which is nearly the same as in 2019 at 70%
The Positive Outweighs the Negative
Generally, the public tends to say more positive than negative things about the trucking industry, with comments like "keeping store shelves stocked," "critical for the success of the country," and "keeping the country moving" as the top responses. When survey participants were asked which group of workers should be considered "essential or critical" to the country in times of crisis, trucking ranked among the top three along with grocery store workers and healthcare workers.
TMAF began tracking industry views and perceptions in 2014. More and more Americans are continuing to realize the essential role that trucking plays in the nation's economy and in all of our daily lives, thanks to industry-wide education efforts.
As a take-away, don't let the world dictate who you are and what you want to be. Naturally, we are all products of our immediate environment and that can be hard for some to overcome. But if you want to be a truck driver, or a recruiter, or even a dispatcher, find a way and do what makes you happy. It sure seems the world is starting to take notice in your work!